On Friday 19 August, after months of preparation, a team of four operators, consisting of Bani van der Merwe ZS1BM, Bruce Robinson ZS1FX, Jan van der Vyver ZS1VDV and Paul van Spronsen ZS1V, departed Cape Town for Robben Island to set up a station for ILLW (lighthouse weekend).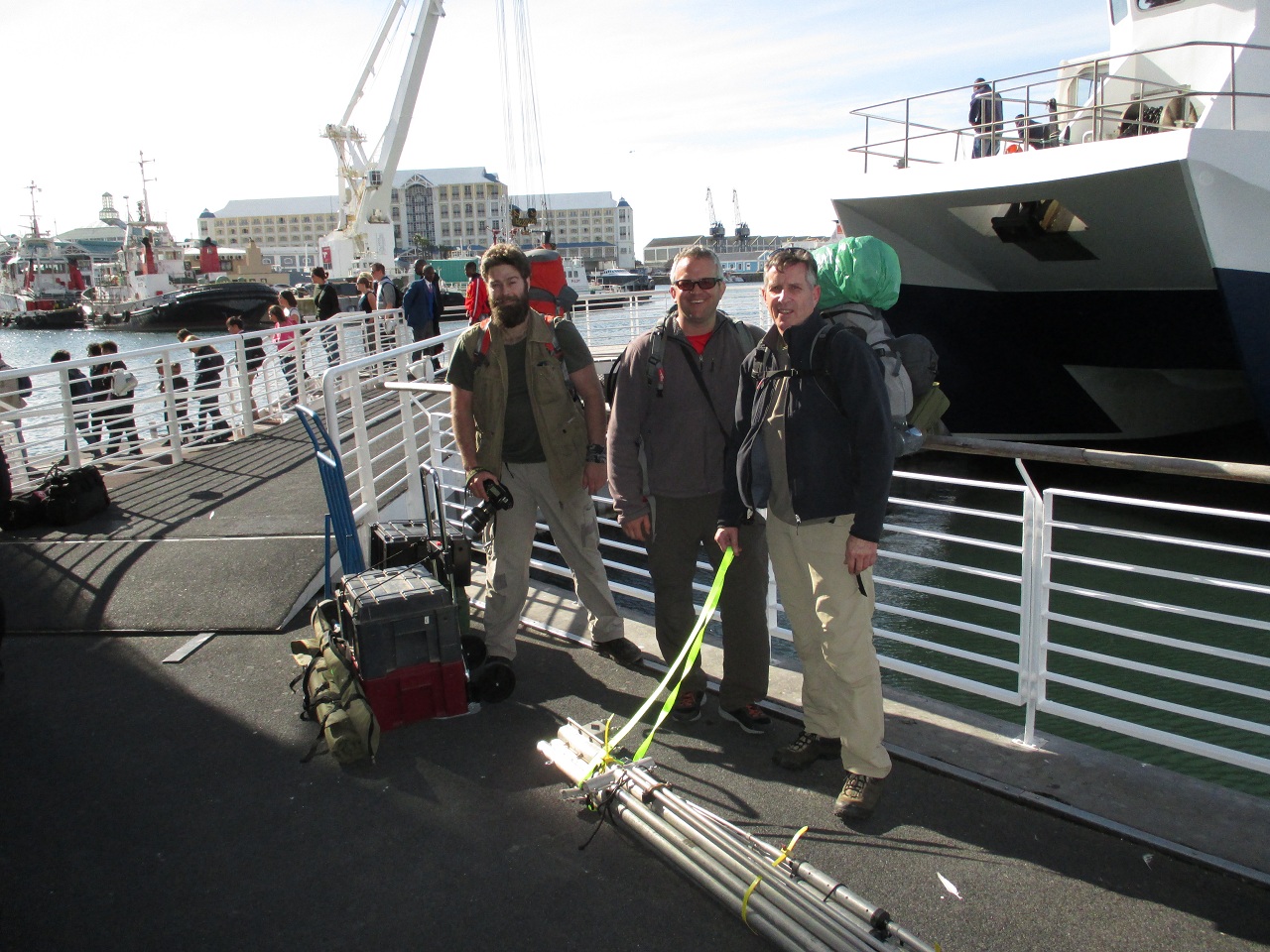 The team were met by the Lighthouse Keeper, Mr Peter Saaise at the Cape Town Waterfront who assisted them in loading all the equipment on the ferry.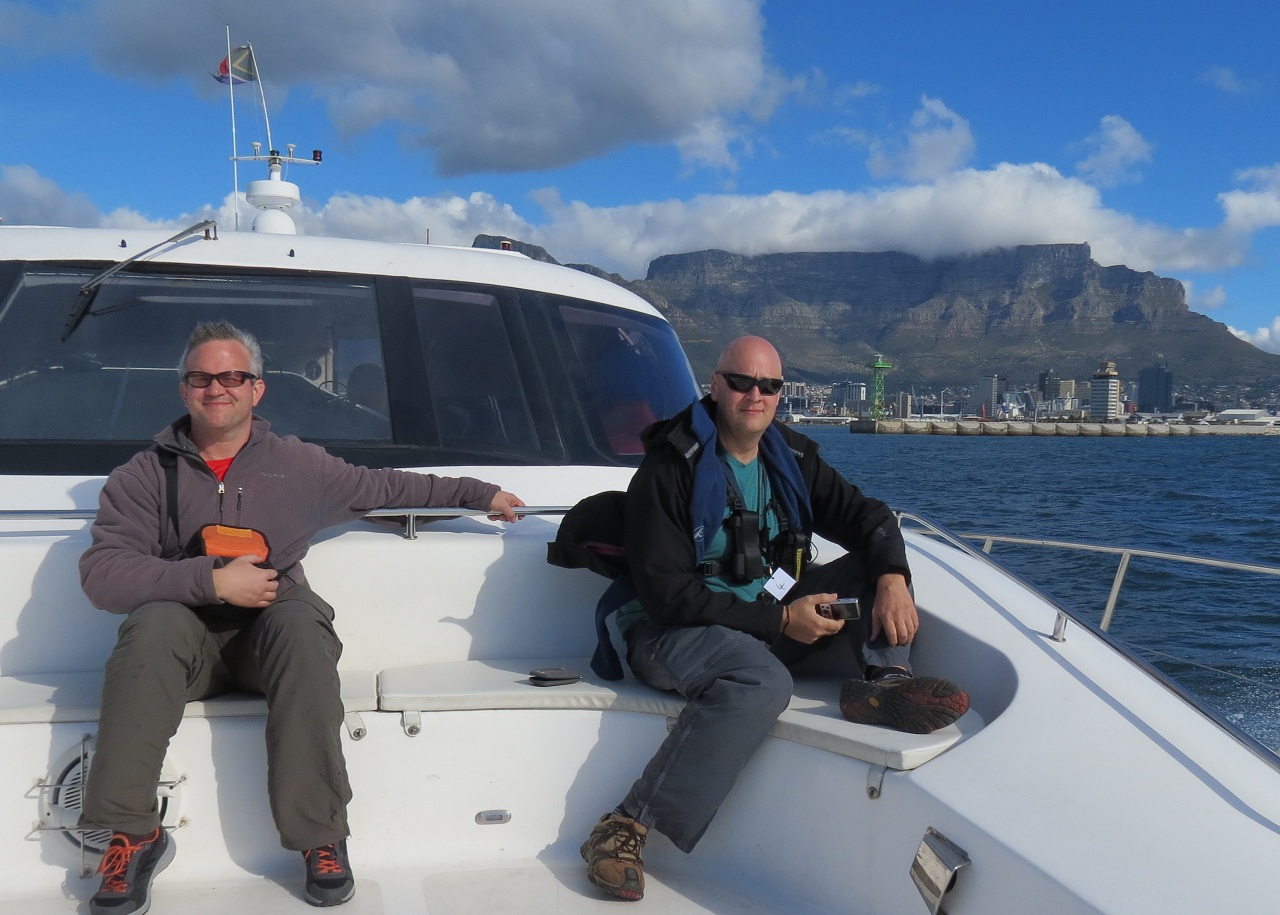 On arrival the team immediately set about erecting the antennas and setting up the stations. Dipoles were strung from the lighthouse for 40m, 80m and 160m and a TH3 3-element beam for 20m, 15m and 10m was raised and lashed to a pole nearby. The dipoles proved problematic to tune, probably due to coupling with the structure of the lighthouse. The beam picked up noise from some electronic equipment in the building adjacent to the lighthouse. Nevertheless, 41 quick contacts were made on Friday evening.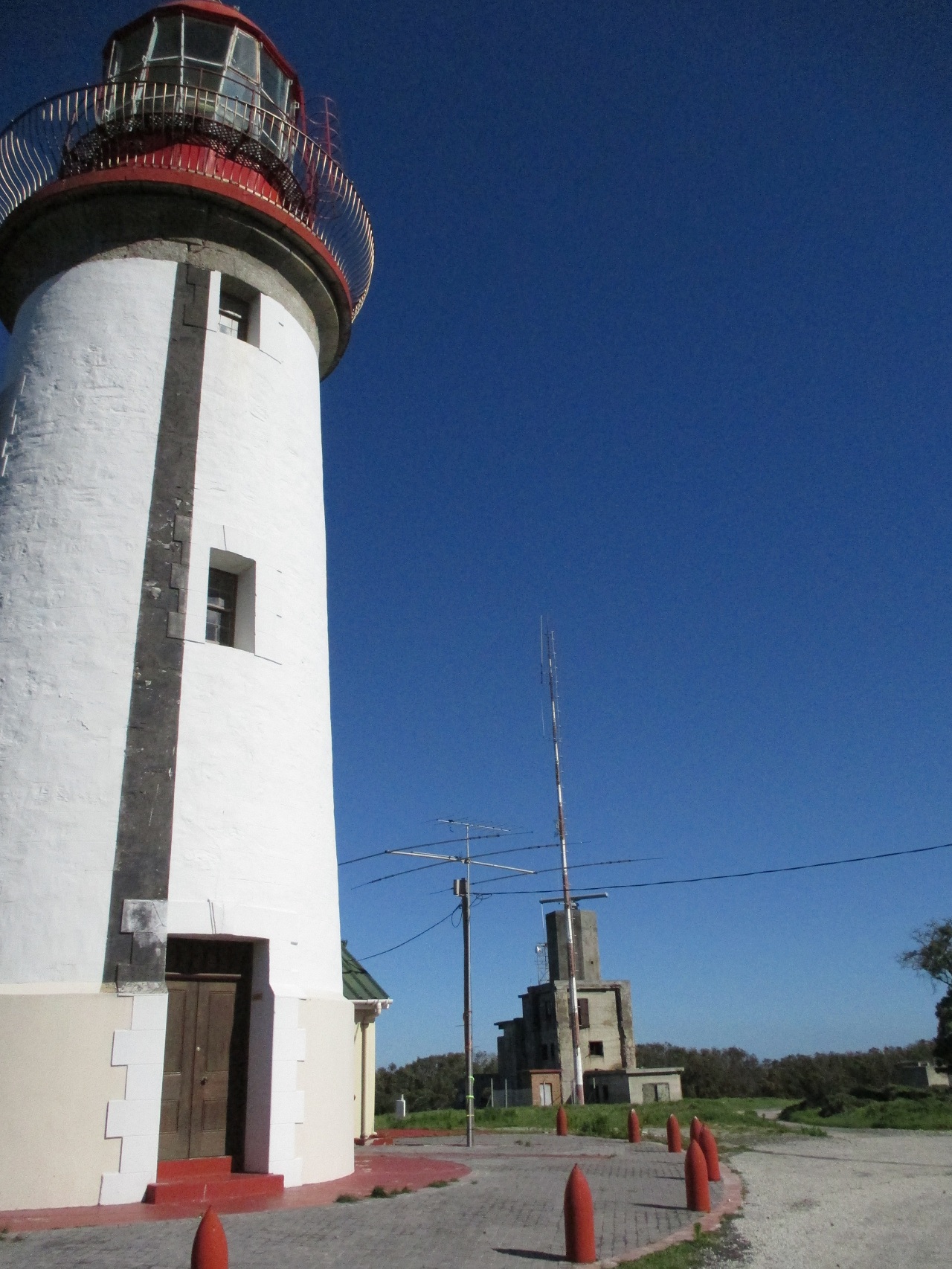 On Saturday morning, the 20m band started opening to Europe and Asia at around 7am (0500UTC) and another 100 or so contacts were made in the following 2 hours. The team then decided to reconfigure the station by moving the lower band dipoles and radio to the nearby technicians quarters and the beam around the other side of the lighthouse.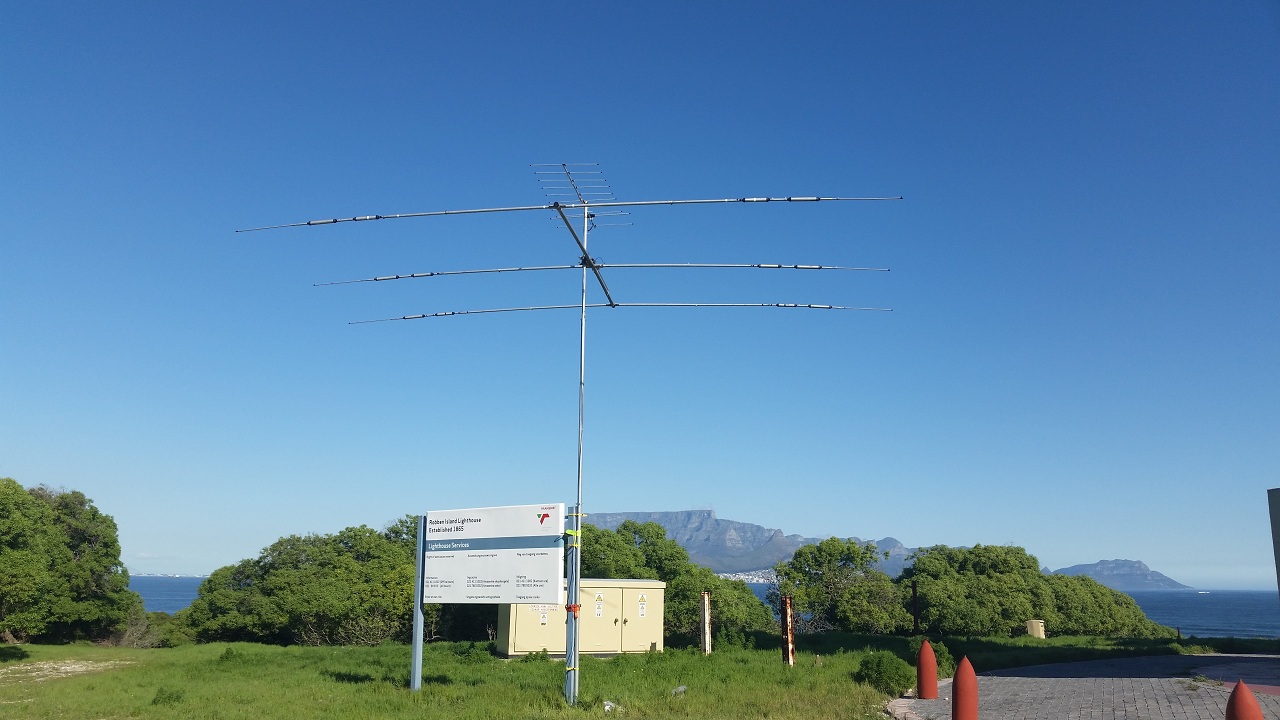 This allowed full operation by both stations simultaneously, while also solving the tuning issue with the dipoles and the noise issue on the beam. An opening on 15m in the middle of the day, provided the second pile-up of the day, peaking at 92 contacts between 1200UTC and 1300UTC. About 90 minutes after 15m closed, 20m opened again and the team made nearly 300 contacts in a little more than 3 hours, peaking at 95 contacts between 1700UTC and 1800UTC.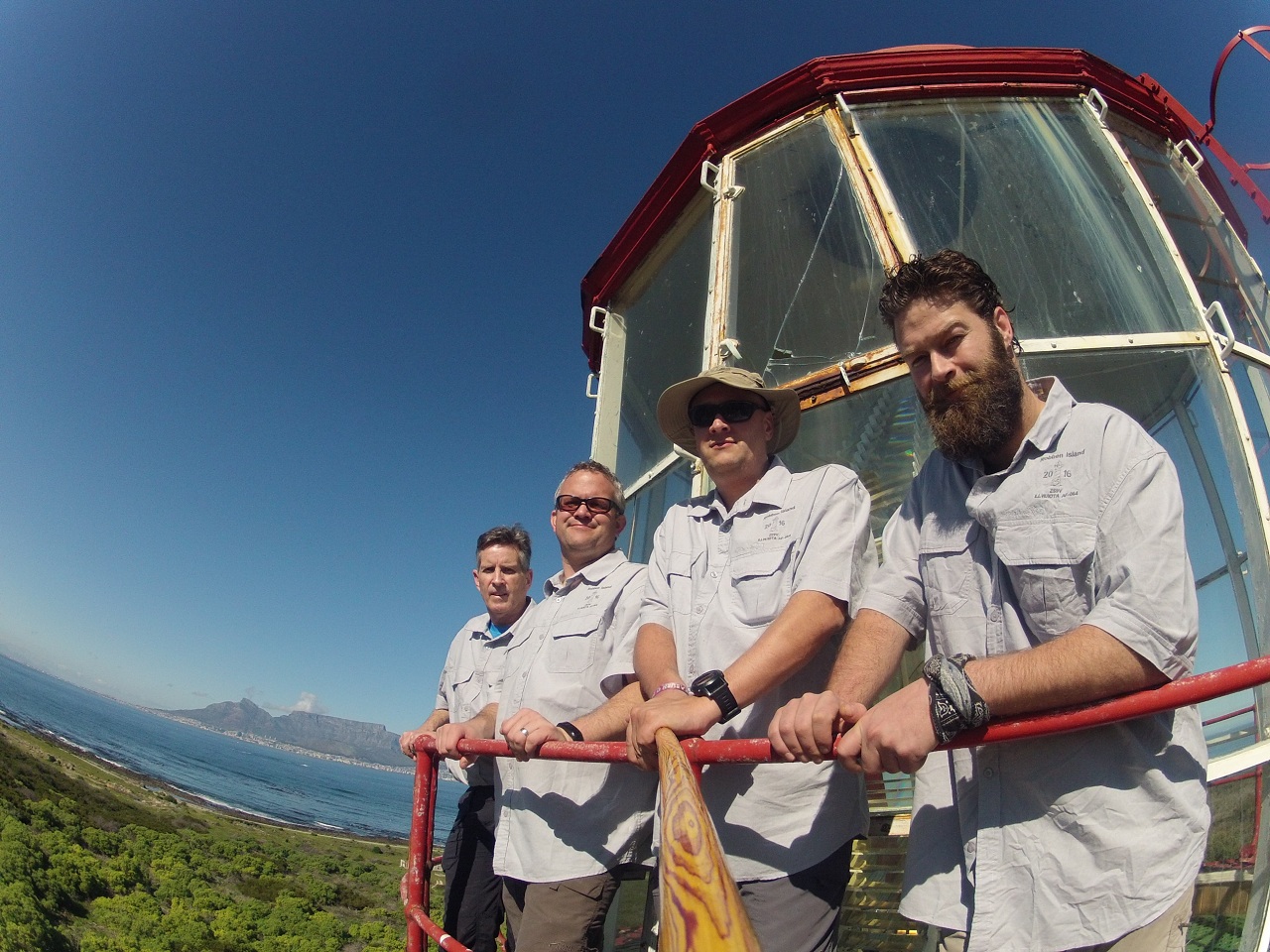 The team had intended to operate until about midday on Sunday, then pack up and take the last ferry back to Cape Town at 4pm (1400UTC) , but adverse weather resulted in the ferries after 12pm being cancelled and so the team only managed about 80 contacts on Sunday morning before being forced to break the station down and pack up to leave.
We would like to thank:
Ms Rabia Damon, Marketting and Tourism Department, Robben Island Museum, for facilitating our trip;
Ms Tazz Jacobs, Lighthouse and Navigational Services, Transnet National Ports Authority, for access to the lighthouse and related buildings;
Mr Peter Saaise, Robben Island Lighthouse Keeper, for logistical support;
Mr Geoff Levey ZS6C, for facilitating the LotW registration for ZS9V under trying circumstances;
Mr Charles Wilmott M0OXO, for QSL management;
Mr Andrey Teteryukov EU7A, for general marshalling and on-air support; and
All the stations that persisted in order to make contact with us
ILLW No. ZA0008
DXCC Entity ZR
DXCC code 462
Continent AF
Location S33.81487 E18.37431 (S33 48.892 E18 22.459)
Grid JF96EE
IOTA group AF-064
Unique callsigns worked: 642
Entities worked: 57
Fun had: 100%
Top 10 Entities

| Entity | Contacts |
| --- | --- |
| Italy | 114 |
| South Africa | 100 |
| European Russia | 92 |
| Germany | 65 |
| Ukraine | 46 |
| France | 35 |
| Poland | 24 |
| Sweden | 23 |
| Spain | 22 |
| Asiatic Russia | 19 |
Contacts per band

| Band | Contacts |
| --- | --- |
| 80m | 12 |
| 40m | 78 |
| 20m | 522 |
| 15m | 118 |
| 2m | 2 |
| 70cm | 1 |
Contacts per hour
Date
Hour (UTC)
4
5
6
7
8
9
10
11
12
13
14
15
16
17
18
19
Total
20160819
28
13
41
20160820
43
68
1
9
4
14
15
116
31
8
78
73
104
37
601
20160821
1
25
63
2
91
Total
1
68
131
3
9
4
14
15
116
31
8
78
73
104
65
13
733